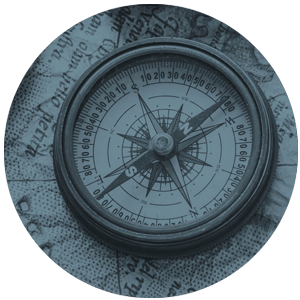 About to get married? Congratulations! The question has been asked and the answer has been given. what a wonderful time in your life! Now it is time to plan a wedding and a future together. The question is, do you have the best map and compass so you don't get lost at sea later in life?
In the midst of planning your wedding I encourage you to stop and consider premarital counseling. You are about to embark on the biggest adventure of your life and you should make sure that you both are ready.
At Healing Harbor Counseling, PLLC, Colorado Springs, CO, I offer a premarital counseling program that allows couples to explore their relationship and ask the tough questions that should be asked before saying "I Do." During our counseling sessions, we will address key issues that you and your partner will soon face once you are married. This is a unique form of therapy and similar to marriage counseling.
If you are ready to commit to being married, I encourage you to schedule an appointment today for a free telephone consultation. During this 15-minute consultation we can touch on what premarital counseling offers and my structured program for those about to be wed. Call for an appointment time now:
To learn more about premarital counseling and the most commonly asked questions about this therapy, I encourage you to continue reading …
What Is Premarital Counseling?
Premarital counseling is a type of therapy that allows couples to explore their relationship in a deeper and meaningful way. It is a chance to ask the hard questions of each other concerning very important issues, such as:
Family Planning and Children
Finances
Personal Expectations
Parenting Preferences and Goals
Roles In The Marriage
Sex and Intimacy
Conflict Resolution Plans
Life Goals
Each person in the relationship will have needs that need to be met and expectations for themselves and their spouse. Addressing these issues before the marriage will allow the marriage to blossom into something that is strong, secure and wonderful for both partners.
I understand that some of these issues can be very difficult to talk about or express to another person. They are personal issues and many people just expect their partner to 'know' their feelings or desires. At Healing Harbor Counseling, PLLC, I try to encourage both partners to open up to each other in ways they did not think was possible so that they can build an even stronger relationship.
Who Are Good Candidates For Premarital Counseling?
Anyone who is about to be married is the perfect candidate for premarital counseling. It does not matter if this is your very first marriage or not, if you are entering into a new marriage you are perfect for premarital counseling.
Premarital counseling is not about age, experience, or lifestyle. It is all about building a strong relationship that leads to a long and happy marriage.
How Does Premarital Counseling Work?
At Healing harbor Counseling, PLLC, I try to approach each premarital counseling session in a manner that makes both parties feel comfortable. Because each couple is unique, I only follow a guideline for therapy so that it can be adjusted to meet the needs of my clients.
We start with basic talk, introductions and learning about the past. How you met, when you met, and what led you to the altar. From that point on, once everyone feels a little more comfortable in the therapy setting, I begin to address the subjects that all married couples should discuss prior to marriage and few actually do. Then we explore the answers together.
What Are The Benefits Of Premarital Therapy?
There are many benefits that are associated with premarital counseling. Some of the benefits that my clients have experienced include:
A deeper understanding of their relationship and what they want to give and receive in that relationship
A comfort level with their partner that they never experienced before
A deeper emotional intimacy with their partner as they better understand their wants and needs
A deeper physical intimacy with their partner as these needs are met
A stronger relationship when difficult times arise
A better understanding of what they expect from their partner
A better understanding of what their partner expects from them
A satisfaction in knowing that all the difficult issues that can arise in a marriage have already been discussed and when and if they arise, can be discussed again with ease
A greater love for each other as they learn more and more about the other person
How Long Does Premarital Therapy Take?
There is no specific time or number of session set for premarital therapy. I fully believe that the couple knows when they are ready to move forward and take that step into marriage.
If you are preparing to get married, you are encouraged to prepare for the emotional journey of marriage as well. Premarital counseling at Healing Harbor Counseling, PLLC, is the perfect addition to any wedding plans.
How to Get Started with Premarital Counseling in Colorado Springs, CO
Schedule your first session today, or call for a free 15-minute consultation to learn more about this wonderful opportunity to strengthen your relationship.