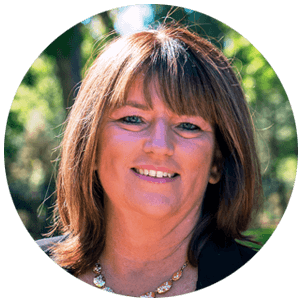 Hello, I'm Teresa Sahhar, MA, LPC, MFTC, NCC. I'm a professional counselor in Colorado Springs, CO. My practice is called Healing Harbor Counseling, PLLC.
I'm here to help you!
My experience as a therapist includes work with individuals, couples and families struggling with a variety of difficulties, as well as group therapy. My approach is mostly "attachment-based" which means I assume that the way you experienced the important people in your family growing up affects the way you experience and function in your most important relationships now.
We won't dwell on past experiences, but we will take into account how those past experiences shaped you into the person you are today. If those experiences have had a negative affect, we will work to change their influence over your present life and relationships. If I am working with you in couples counseling, I will help you both learn to help each other heal and create that bond that you both long for.
So, why might you be hesitating to get help?
Wondering if counseling is right for you or not? Or if I'm the right counselor for you? Well, the answer is "I don't know until we can have a quick, friendly discussion to get to know each other." Please contact me to schedule a free over-the-phone, confidential 15-minute consultation:
What It's Like to Work with Me
I am passionate about my work as a therapist. I believe every person, couple and family has the potential to live a fulfilling life that includes joy and peace – it is my desire to help you discover your path to that life. If you are checking out my website, chances are you are not satisfied with the way your life is going. Regardless of your circumstances or any pain you may be feeling, I believe there is always hope.
I know it takes a great deal of courage to reach out and ask for help – to take that first step by making an appointment for counseling. My commitment is that I will be with you from that first phone call to the moment you realize you have gained the confidence to walk out the growth you have experienced in therapy on your own.
I invite you to embark on a journey toward healing and wholeness. I will provide a caring space that feels warm and safe so you can face your past and present with honesty and face your future with hope. I will not judge you and no one will be blamed. Instead, we will walk together toward the life you have longed to live.
Call or email me today to set up a free 15-minute phone consultation, and let's get started.
Credentials and Training
National Certified Counselor (NCC)
Marriage and Family Therapist Candidate – Colorado (#MFTC.0013578)
Licensed Professional Counselor Candidate – Colorado (#LPCC.0013702)
Bachelor of Arts in Ministry: Christian Counseling – Nazarene Bible College
Master of Arts in Community Counseling – Regis University
Certificate in Marriage & Family Therapy – Regis University
Advanced Training in Emotionally Focused Couples Therapy
The Gottman Institute Training-Level One
Certification – Prepare/Enrich Premarital Counseling and Marriage Enrichment