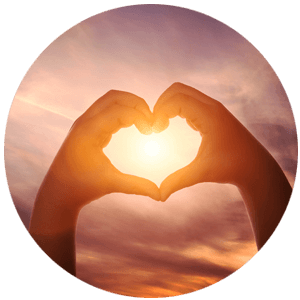 4 Day Externship in Emotionally Focused Training (EFT)
February 23 – 26, 2022 9 am to 5:00 pm daily Mountain Standard Time
UCCS, University Center, Room 303 (Optional home room February 24-26, 8am-9am MST)
An externship includes presentations of theory, clinical techniques and skills, training exercises, video recordings, observation of live interviews and discussion of specific cases and clinical issues. 28 CEU's
This model will touch your heart, expand your practice and boost your confidence with on-target interventions.
What is EFT?
EFT is a well-known humanistic approach to psychotherapy formulated in the 1980's and developed in tandem with the science of adult attachment, a profound developmental theory of personality and intimate relationships. This science has expanded our understanding of individual dysfunction and health as well as the nature of love relationships and family bonds. Attachment views human beings as innately relational, social and wired for intimate bonding with others. The EFT model prioritizes emotion and emotional regulation as the core of organizing agents in individual experience and key relationship interactions.
EFT is best known as a cutting edge, tested and proven couple intervention, but it is also used to address individual depression, anxiety and post traumatic stress (EFIT – Emotionally Focused Individual Therapy) and to repair family bonds (EFFT – Emotionally Focused Family Therapy). This model operationalizes the principles of attachment science using non-pathologizing experiential and relational systems techniques to focus and change core organizing factors in both the self and key relationships.
The Goals of EFT – Across 3 Modalities of Therapy
To order and re-organize key emotional responses – the music of the interactional dance – shaping emotional balance and personal agency.
To expand both the client' core sense of self and how they respond to others in the dance of attachment.
To foster emotional balance and coherence, a sense of competence and worth and the open, responsive engagement with self and others that foster the secure bonds that create resilience.
Strengths of Emotionally Focused Therapy (EFT)
EFT is based on clear, explicit research-based conceptualizations of individual growth, health and dysfunction and of relationship distress and adult love.
EFT is collaborative and respectful of clients, combining experiential Rogerian techniques with structural systemic interventions.
Change strategies and key intervention sequences are specified.
Key moves and moments in the change process have been mapped into three stages of therapy and key change events that predict success at the end of therapy.
EFT has been validated by over 30 years of empirical research. There is also research on the change processes and predictors of success.
EFT has been applied to many different kinds of problems and populations.
Visit www.iceeft.com for more information about EFT, EFT publications and training events.
An extensive manual will be provided.
Recommended Reading: Attachment Theory in Practice: Emotionally Focused Therapy with Individuals, Couples and Families (2019) and The Practice of Emotionally Focused Couple Therapy: Creating Connection (2020) by Dr. Sue Johnson.
Registration is SOLD OUT for this event!
For Military and Student registrations along with Previous Externship Attendees, proof will be required.
Cancellation Policy
A cancellation fee of $170 for regular registration and $150 for military and students will be charged prior to Feb 4, 2022. No return of fees for cancelations after Feb 4, 2022
---
Meet Your ICEEFT-Trainer: Robert Allan, PhD, LMFT, LPC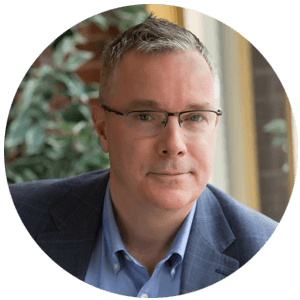 Robert is the co-Principal Investigator of the first ever clinical trail of Emotionally Focused Individual Therapy taking place across three cities in Canada and The U.S. He is an ICEEFT certified trainer, supervisor, and therapist who has helped train and supervise therapists and students in Emotionally Focused Therapy across Canada, the US, and Europe. Robert is an Assistant Professor in the couple and family track of the graduate counseling program at the University of Colorado Denver. He works with individuals, couples, and families in private practice in Denver. Robert completed his PhD at Dalhousie University, he is a Licensed Marriage and Family Therapist in Colorado, and an Approved Supervisor with the American Association of Marriage and Family Therapy. Robert is a warm, knowledgeable, and engaged trainer with a passion for helping people learn EFT.
---
---
Participants learn:
To see emotional disorders & relationship distress from an attachment perspective.
To help clients reprocess the emotional responses that maintain dysfunction & relationship distress.
To shape key new interactions and events that build secure connection with others.
To overcome therapeutic impasses and address existential dilemmas.
---
For more information contact:
Teresa Sahhar: 719-201-1769 or [email protected]
Janine King: 719-602-1783 or [email protected]
Jim Smith: 719-445-9720 or [email protected]